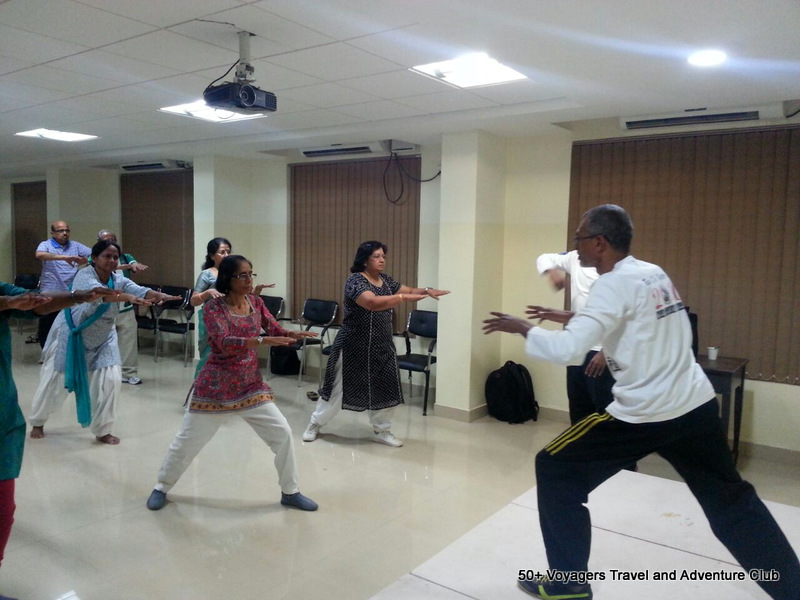 What is Tai Chi?
Tai chi, also called Tai Chi Chuan, combines deep breathing and relaxation with slow and gentle movements. Originally developed as a martial art in 13th-century China, tai chi today is practiced around the world as a health-promoting exercise for older adults.
What are the health benefits of tai chi?
Increase balance control and fall prevention
Reduce pain and stiffness in joints due to arthritis
Increase cardiovascular fitness
lower LDLs by 20-26mg
Better recovery from stroke, heart failure and heart attacks
Benefits for those suffering from Alzheimer's and Parkinson's
Improve the body's immune function
Psychological well-being including reduction of stress, anxiety and depression
Improve sleep quality and length
Tai Chi Workshop Schedule:
50+ Voyagers Travel and Adventure Club organizes regular Tai Chi Introduction Session and Workshops at the club premise 3-4 times a year. Typical Tai Chi workshops are composed of 16 classes spread over 2 months.
Call us on (+91) 8095767595/080-25533702 today to know about upcoming Tai Chi workshop.