It was on a sunny morning in May, a small group of travellers set off on a 3 day trip to Chikmagalur, the birth place of coffee in India. From the hot climes of Bangalore to cool Chikmagalur, it was a pleasant vacation for all of us, strangers to each other, yet there was a certain level of comfort from the very beginning amongst our like-minded group of 50+ Voyagers.
The place where we stayed at, Thippanahalli estate, was centuries old heritage manor amidst a beautifully manicured garden immersed in a serene atmosphere. A caring hostess Meera Aralugupp waiting to welcome us, we were immediately drawn into the warm circle of this family, with her personal attention.
The cottages we stayed had breathtaking view of Mullayanagiri Hills and were set amidst lush green coffee plantation.
In the morning we were invited on a trekking trail through the estate's coffee plantation with hosts Ravishankar, Meera Araluguppe and their little grandson.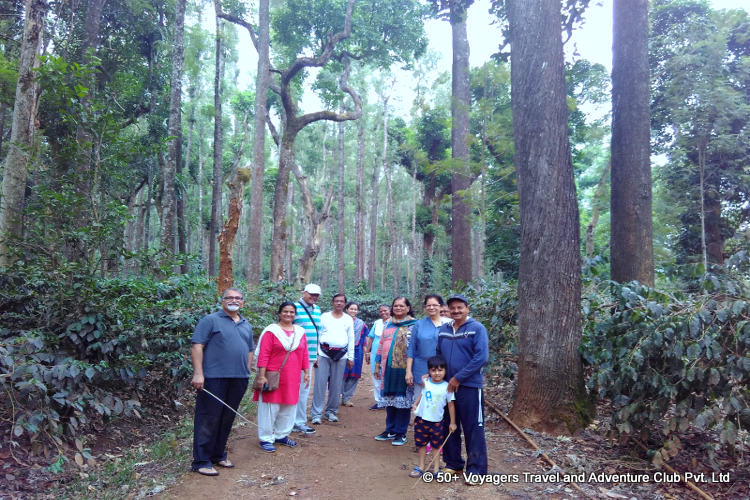 Ravishankar told us about history of coffee planters in Chikmagalur, the variety of Robusta and Arabica coffees and processing. A guided tour of their beautiful home, filled with antiques and artefacts replete with 230 years of history, made our trip more memorable.
Who can forget sitting out on a rainy day eating piping hot pakodas and freshly brewed coffee.
It was amazing watching the rain in the mountains with the warmth of my new friends and relaxed chit chat on poetry to movies to politics.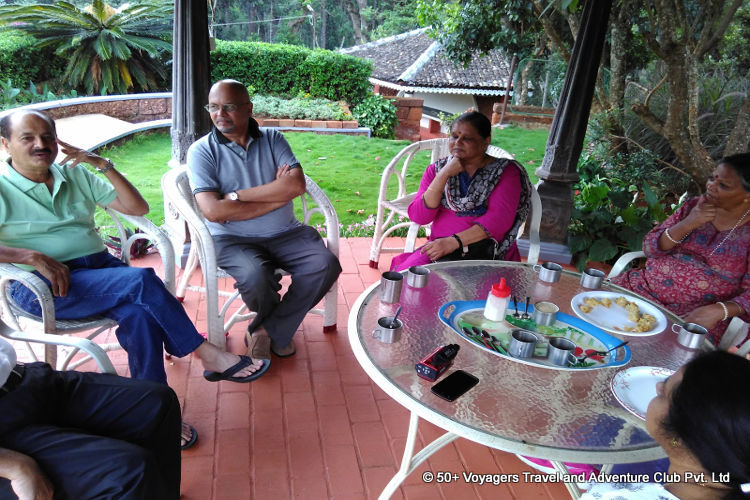 Day time was spent in sightseeing - climbing Mullayanagiri Hills, crowding in at Bababudangiri shrine and enjoying the lush green forests of tall trees, cloaked in pepper vines and coffee estates. Our tour manager, Subhalakshmi, organized games and gave away prizes to all - no winners, no losers !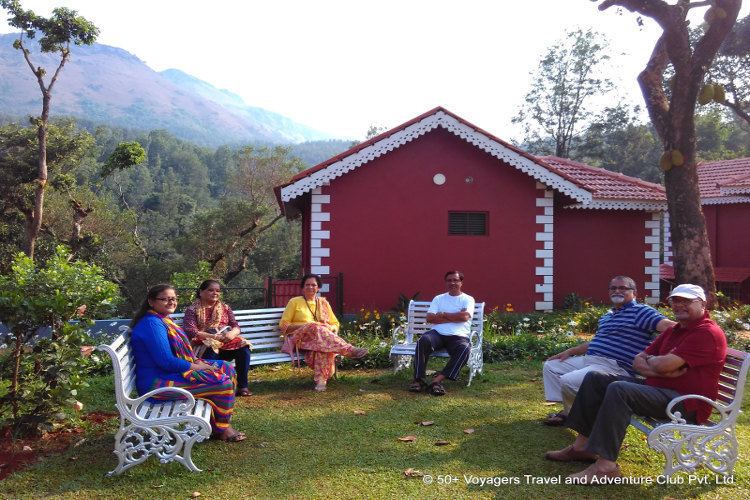 On the return journey, we stopped at Belur and Halebidu to marvel at the wonderful carvings and sculptures of Hoysala dynasty.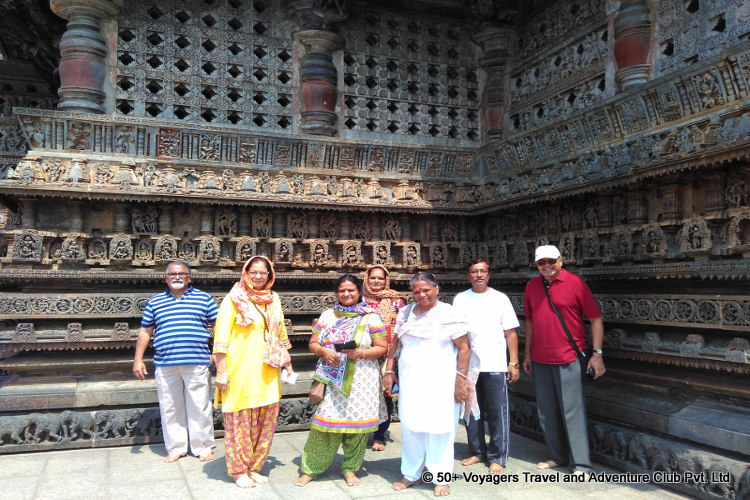 Thank you 50+ Voyagers Travel and Adventure Club for organizing everything so well, we just sat back and enjoyed ourselves. Wonderful! Looking forward to Meadows of Kashmir trip on June 16.