"She follows her dreams, she stares at maps, she hangs out in the travel sections of bookstores, she surfs web for travel deals, she hits the road more and more often to discover the world"

This Women's Day, 50+ Voyagers Travel and Adventure Club, celebrates the wanderlust of women travelers, who believe 'Age is no bar to enjoy the fun of travelling'. Hear the stories of a breed of Sr. Citizen Ladies who think you're never too old to do what you want... .
Padmini Balaram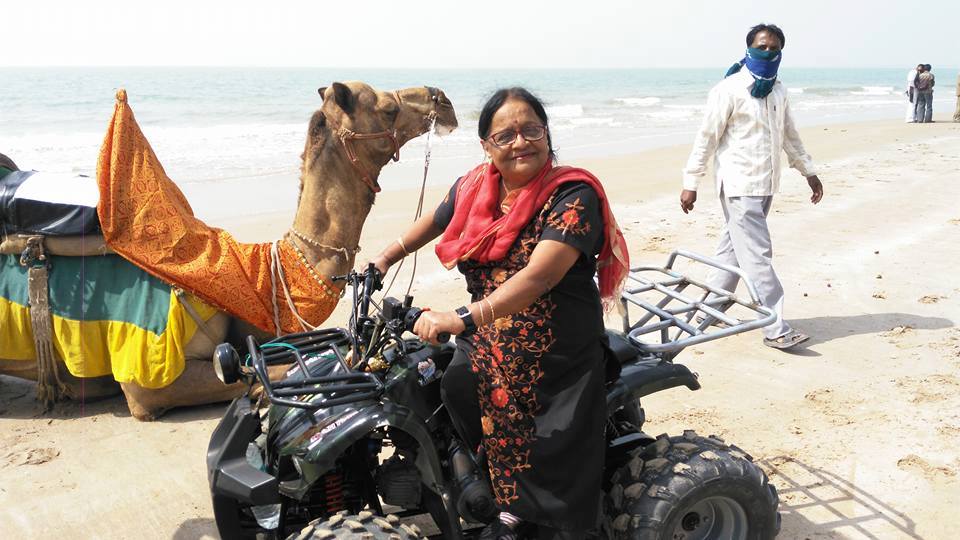 As travelettes, Padmini believes that women should just grab their backpack, put on their heels and head out to live their adventure of a lifetime.
She celebrated her year of retirement, with adventure tours to some of the remote parts of India - Arunachal Pradesh, Nagaland, and Rann of Kutch. Even a laser surgery in knee and hip implants could not stop her from 8 days backpacking tour of Germany. Padmini, ex-banker, told us that she never travels without immersion water heater, puliyogare powder and her favourite Bru coffee, whichever part of the world she travels.
Sagari Devaaya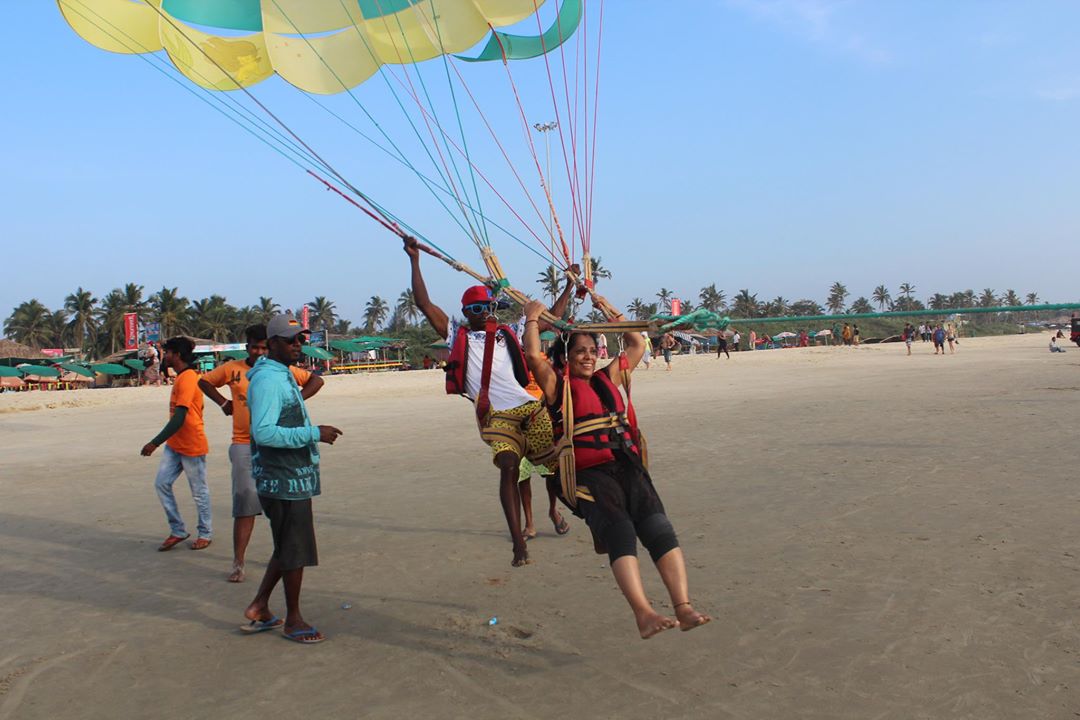 At first glance, Sagari, at her mid-60, appears to lead a fairly regular retired life with drawing, gardening and watching TV serials. But talk to her about your next travel adventure, you come face to face with an energetic youngster, living on the edge and loving it. Defying the constraints of age, Sagari touched the sky parasailing at the beach of Goa and horse riding in the valleys of Pahalgam, all for the 1st time in her life.
"There is no right or wrong age to do anything; these limits are man-made. One should always have the spirit of adventure" she told.
Jaya Dasgupta
Often, a clear sense of purpose and a desire to explore one's full potential can come to people late in the life. Here is the story of Jaya.
It was her long cherished dream to be behind the wheels, but the daily chores of growing 2 children and husband's job transfers never gave her that opportunity. While at 66, not yet completely relieved from family responsibilities, she kept on asking people, how old is too old to learn driving and one day she started looking out for a driving instructor. After two months of training and passing the driving test, she didn't waste a single moment to buy a Nano with her own savings. Today she is completely independent to go for shopping, parlour and friends house at her will and her time. She can't wait more to take her family on a long drive soon.
Krishna Dastidar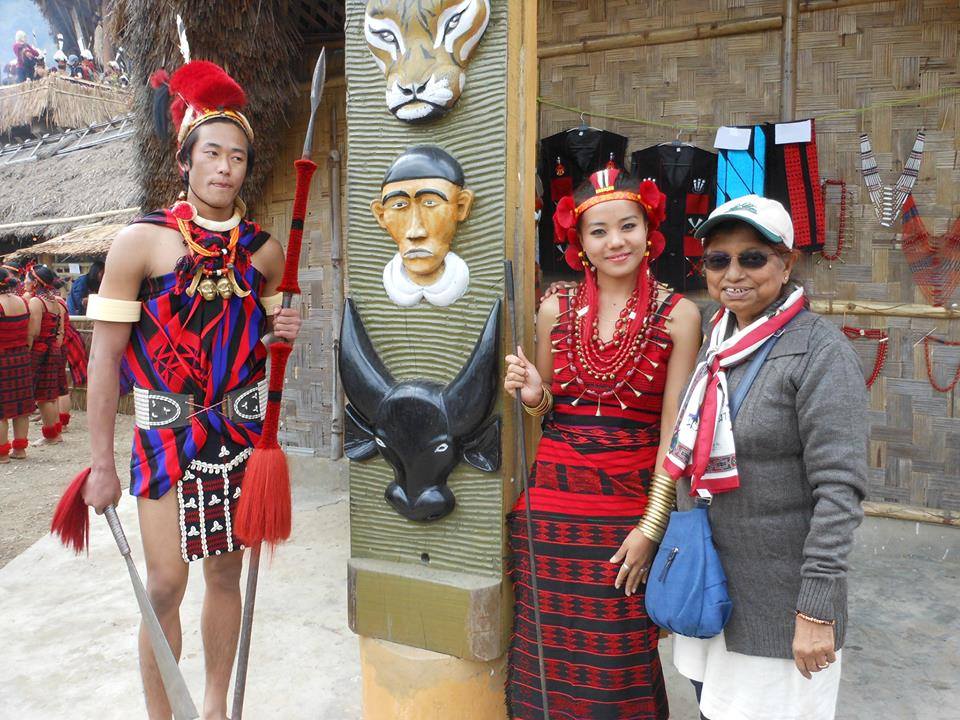 Every once in a while, her two passions come together as she travels to attend conferences on Physics to different parts of the world. At 69 neither she could take complete retirement from her academic career nor she could resist an inescapable desire to travel. Whenever she gets a break from guiding aspirant physicists, she embarks to live out of a suitcase. "I love visiting one country or region at a time and have completed UK, Ireland, Scandinavian, Southern and Eastern Europe, Australia and USA. There are still many places left in India which I have not been to. My maths says, I need 2 foreign trips and 2 domestic every year to cover all my dream destinations, before I turn 75."
Kasturi Nandagopal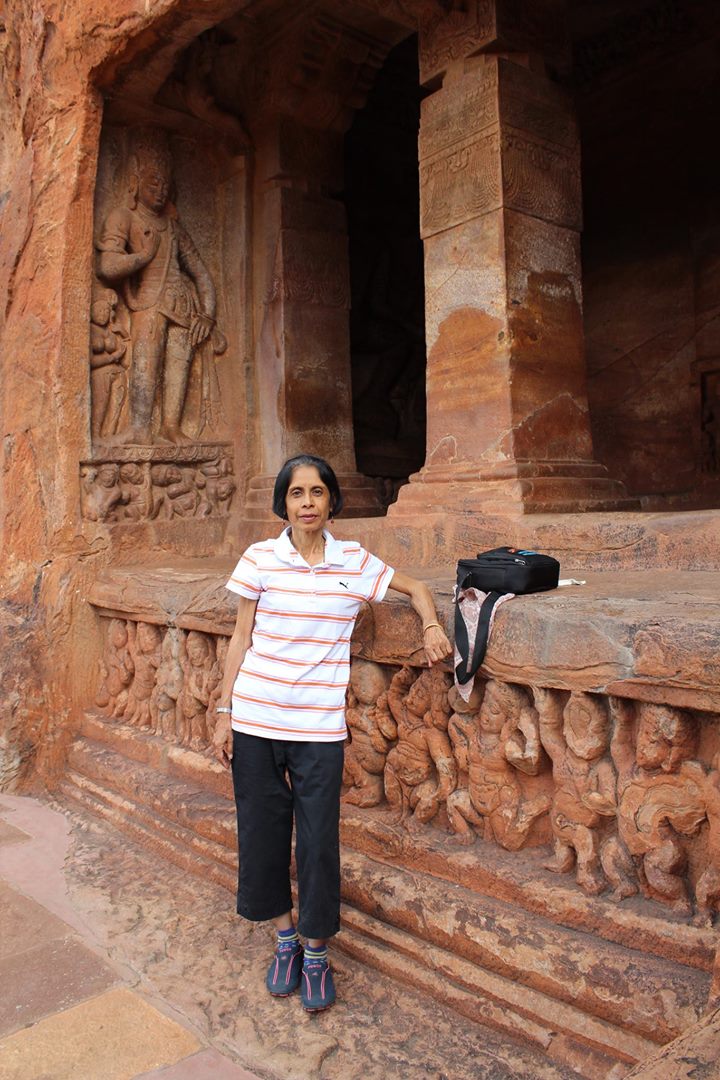 How often do we visit the tourist sites in our own city or state? Hardly ever, right?
Kasturi loves to visit little and small temples, hillocks, heritage places in and around her city,Bangalore. The travel bug bit her quite early when she was working in UK before marriage, but after returning to Bangalore, her busy schedule to nurture her growing children enveloped her until recently. She had never seen the local attractions that lure millions of visitors per year to Southern India. Although her back pain does not let her sit and travel for long hours, but she is extremely passionate about her bucket-list to explore the corners of her own state Karnataka and then rest of India. Will you join her wonderlust ?
Over years, we are inspired by some amazing female travelers, whose purpose in life is simple - travel, write, eat, love. Here we compiled stories of few of them to inspire you to be fearless and to take the plunge into wanderlust. We have more stories to tell...some other time may be...